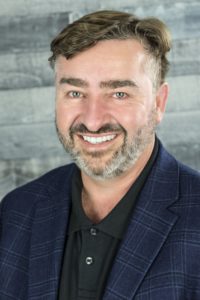 Ian is an inventor, patent holder, and lifelong entrepreneur with over 29 years of experience in tech, startups and senior management. He's worked in over a dozen countries, including forming his own European company providing CRM/SFA services to large multinational corporations. His international experience led to a senior management role at the 2002 Winter Olympic Games overseeing a diverse staff of 325 persons streamlining and improving event services operations. 
Ian has since held senior roles at technology start-ups as well as well-established, publicly traded companies. His focus on payment systems and emerging new markets led to a senior operations role at a FinTech startup where he cultivated strategic partnerships in the banking world. Ian facilitated a unique payment network comprising of merchant services and online money transfers as alternatives to traditional payment methods such as checks, money orders, and credit cards.
Ian is also a cannabis advocate with the National Organization for the Reform of Marijuana Laws (NORML), holding the roles of Deputy Director of Los Angeles NORML and Secretary with Orange County NORML. He currently specializes in compliant banking and payment solutions servicing the regulated cannabis industry in providing onshore financial solutions for Cannabis Related Businesses.
Ian believes in learning from and making a positive impact on the people around him. To this end, he remains an avid international traveler for both work and pleasure having visited over 75 countries, a passion he plans to share with his two young and growing children as part of their lifelong education.