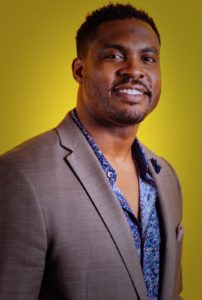 A serial entrepreneurial leader, Rico Lamitte helps companies on both sides of the global cannabis industry (plant-touching and ancillary) with their marketing and sales efforts as the founder of his consultative outfit, The Suave Life, LLC; traveling everywhere the green waves of opportunity take him.
Throughout his journeys, Rico has hosted, emceed, and produced events of all sizes for both cannabis industry stalwarts and celebrities, professional athletes, and investors looking to get into the green lane; effectively becoming a human hub for all interested parties both in and outside of big THC, CBD, and ancillary lanes. 
Rico is also Head of Growth for CannaGather, the industry's largest monthly networking event boasting 18 active locations in the United States. He oversees all growth and progress for the company nationwide and personally emcees both Los Angeles and Orange County markets. On the West Coast, Rico has transformed CannaGather into one of the most sought-after destinations to network, secure funding, and receive education from professionals in an open-invitational environment.
Rico is the founder and CEO of multi-locational monthly wellness series, CBD Sundays, which has rapidly become a regional hotspot for active, health & wellness-minded individuals, combining the three pillars of wellness, nourishment, and community. The CBD Sundays platform is active in multiple states with a philosophy built upon mirroring and celebrating each location's unique demographic footprint while educating attendees on the benefits of plant medicine, alternative healing, and living a more balanced life.
In Rico's TEDx Talk, "The Man Behind The Mask: 3 Times Cannabis Saved My Life", he shares his personal journey from a traumatic childhood, college athletics and opioid addiction, to rehabilitation through authenticity and entrepreneurship rooted in plant medicine.
Rico was recently honored as one of the High Times 100 Most Influential People of 2019. He's well known on all sides of the cannabis industry for co-producing a multitude of peer events and product launches- but also facilitating several of his own. 
Rico's personal accomplishments include organizing community rallies and information sessions; expungement clinics for those wrongly targeted by the War on Drugs; and social platforms seeking to bridge the economic gap between black & brown operators and their white counterparts in the Cannabis industry. He was a co-founder of National Diversity and Inclusion Cannabis Alliance (NDICA) and actively assists several nationwide social impact organizations with their own community initiatives in the same vein.
Learn more about Rico here: The Suave Life, LLC http://www.thesuavelife.com