Where To Find Your Cannabis Community

CannaGather holds the largest monthly cannabis industry community events!
What is the impact of this global pandemic on Cannabis? Find out what COVID- 19 means for green business today, tomorrow, and beyond from industry thought leaders nationwide by joining us for a special digital edition by RSVP'ing(required) prior to Cannabis & COVID-19 on Thursday, March 19th.
We're streaming live coast-to-coast with Jamie Pearson (CEO, Bhang Corp), Shanita Penny (Founder/Principal, Budding Solutions); and Nick Kovacevich (CEO, KushCo) for a special Social-Distancing Certified CG Digital Experience with CannaGather's own Josh Weinstein & Rico Lamitte!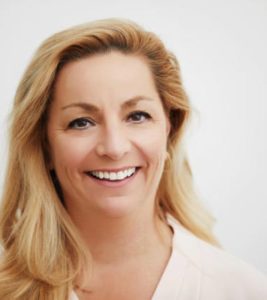 A rare, second-generation cannabis executive, she has decades of experience in global operations, deal structuring and negotiation as a former real-estate investor and executive.
Fluent in German and English, Jamie is responsible for global operational and distribution roll-out across market sectors. In her newest role, Jamie will oversee the company's day-to-day management and strategic initiatives. Named two years in a row one of the most influential women in Cannabis, her expertise, experience, and deep industry relationships elevate Bhang and the industry on multiple levels. In 2019, Jamie was selected from over 7,500 nominees as a High Times Female 50 Honoree. In her keynote speech—which has since gone viral–entitled "Breaking the Glass Ceiling" Jamie details the importance of elevating women and minorities in the cannabis industry.
Jamie is a staunch proponent of leveraging the disruptive nature of the cannabis industry to make the plant the gateway drug to wellness.
Bhang is committed to delivering exceptional sensory experiences to consumers at every point in their cannabis journey through its award-winning portfolio of brands. Bhang is a trusted global cannabis company with an extensive portfolio of over 100 cannabis, hemp-derived CBD and terpene products, including chocolates, pre-rolls, gums, and beverages through its wholly-owned Red Ace Organics division, among others.
Since 2010, Bhang has mastered the art of harnessing mutually-beneficial partnerships to bring safe, consistent and delicious products to the world.
Learn more at www.bhangnation.com and purchase our award-winning CBD products at http://www.bhangcbd.com/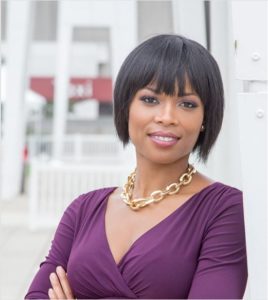 Founder, Principal – Budding Solutions
Maryland
Shanita Penny, MBA is a cannabis advocate, business professional and entrepreneur with over 18 years of experience helping world class companies and startups solve complex issues and improve business performance in multiple industries. As an internationally recognized management consultant and certified Project Management Professional, Shanita brings an essential skillset coupled with immense passion to the cannabis industry.
Shanita is a proud alumna of North Carolina Agricultural & Technical State University, where she earned a Bachelor of Science in Transportation and Logistics Management and completed internships with Polo Ralph Lauren, Harley-Davidson and Miller Brewing Company. As a lifelong learner, she brought her corporate experiences into the classroom during her graduate studies at the University of Baltimore and Towson University. Shanita fearlessly led a team of marketing consultants in Lisbon, Portugal as a Wright Global Scholar while working towards a Master of Science in Business Administration with a specialization in International Marketing.
In 2015, Shanita took a leap of faith and founded Budding Solutions, a boutique cannabis consulting firm based in Baltimore, MD, to provide Management and Strategy consulting services to small businesses and multistate operators. Budding Solutions supports cannabis advocates, business professionals, entrepreneurs and policy-makers nationwide to achieve exceptional results. Over the past 5 years, she has helped clients establish and scale compliant, successful cannabis businesses, while simultaneously empowering them to positively impact the burgeoning cannabis industry and the greater community. Budding Solutions' client portfolio includes: 4Front, Ardent Cannabis, FiveTen Wellness, Julian Marley JuJu Royal Brand, Keystone Dispensaries and Kind Therapeutics just to name a few.
Shanita is the immediate past President of the Board of Directors for the Minority Cannabis Business Association (MCBA), the first non-profit organization created specifically to progress the cannabis industry by increasing diversity through the creation of equal access and economic empowerment for cannabis businesses, their patients, and the communities most affected by the war on drugs. Under her leadership, the MCBA hosted its inaugural Congressional Black Caucus Lobby Day, multiple policy summits and produced a model municipal ordinance that has influenced social equity policy throughout the country. In June 2019, Ms. Penny testified before the U.S. House of Representatives Small Business Committee for a hearing to examine the role of small businesses in the cannabis industry.
Shanita's entrepreneurial pursuits in recent years include partnerships in a Pennsylvania medical cannabis cultivation and processing operation and a North Carolina hemp farm. She lives to "end the stigma associated with cannabis" through her advocacy, businesses and responsible consumption.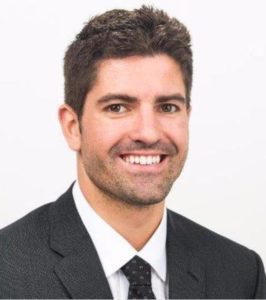 Nick Kovacevich
CEO, Co-Founder & Chairman – KushCo Holdings
Nick Kovacevich is CEO and co-founder of KushCo Holdings, Inc., the parent company to a diverse group of business units that provides a suite of products and services to help cannabis growers, extractors and retailers.
A seasoned entrepreneur in the legal cannabis industry, Nick's focus has been to build an ancillary business that was integral to this burgeoning marketplace. Prior to KushCo, his first venture was in 2007 with PackMyDorm, a moving and storage company operating on four major campuses within the University of California system where he successfully sold that company in 2010.
In addition to his work in the cannabis space, Nick also serves as a strategic investor and partner in several other cannabis ventures. He also holds a Bachelor of Science from Southwest Baptist University where he played small forward for the men's basketball team, leading the Bearcats to The Sweet 16.
CannaGather Hosts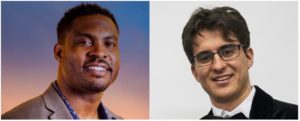 Rico Lamitte from Los Angeles: CannaGather LA & Orange County Founder 
Josh Weinstein from New York: CannaGather Founder (Nationwide)