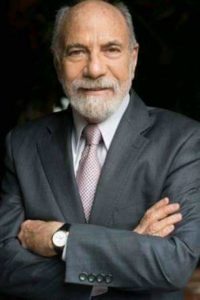 Bruce M. Margolin is a criminal defense attorney well known for his ability to successfully defend people charged with all criminal offenses. His firm, The Law Offices of Bruce M. Margolin, began in over 50 years ago in 1967. Initially, Bruce Margolin dedicated a substantial part of his practice to helping individuals fight marijuana charges, which were quite serious at the time; even for minor offenses. He has been a leader in the legalization of marijuana in California and continues to be the Director LANORML, the Los Angeles chapter of the National Organization for the Reform of Marijuana Laws.
Since 1967, Margolin's practice continues to be one of the most highly effective and successful defense firms offering a comprehensive list of criminal defense services. Bruce has daily court room experience since he began his practice. He's served as an advisor and helped author the California Prop 215 Medical Marijuana Initiative. Mr. Margolin has been awarded Criminal Defense Attorney of the Year & Criminal Defense Super Lawyer for consecutive years. Bruce has served as Chairman of the Ethics Committee for the National Association of Criminal Defense Attorneys and has been awarded the Certificate of Appreciation by the A.C.L.U. as well. He has defended and represented such notables as Christian Brando, members of Guns N' Roses, Timothy Leary PHD, Linda Lovelace, famed Attorney Tony Serra, and numerous others. He is the author of The Margolin Guide – California's & U.S. Federal Marijuana/Cannabis Laws, an official course book for Oaksterdam University.
Bruce Margolin ESQ. has successfully defended almost every type of criminal case, including all types of drug charges, DUI/DWI, murder, robbery, domestic violence, violent and serious strike crimes, fraud, hit and run, evading, sex crimes, theft offenses and internet crimes, etc.
"Experience, preparation, investigation and dedication are the ways that I continue to successfully defend my clients" – Bruce Margolin